The Mariposa Community
Community-oriented outdoor living spaces, playgrounds, and gardens are just a few hallmark features of the Mariposa family of properties. Residents enjoy a close-knit community in a walkable neighborhood. The central plaza hosts retail spaces, neighborhood amenities, farmers' markets, and community celebrations. Inspiring, contemporary architecture and large-scale art installations adorn our campus and bring beauty and vibrance to the neighborhood. Visit our office today and see what the buzz is about!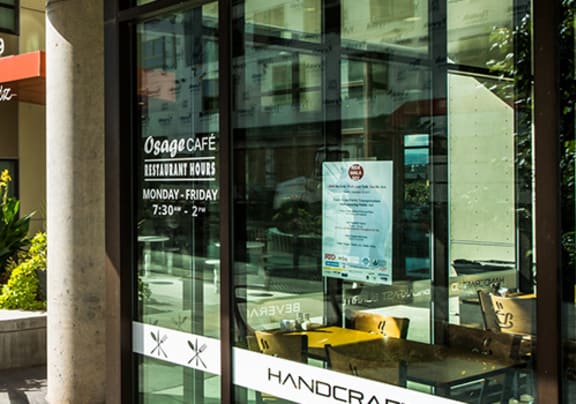 The Osage Cafe
The Osage Cafe provides a quarterly rotating menu of healthy culinary choices at an affordable price point. The caf offers a warm and friendly dining room experience, or the convenient call ahead and takeout option for its patrons. The Osage Cafes second function will be to serve as a resource to the youth of Denver through DHAs Youth Culinary Academy (YCA). This Academy has been in service for six years, preparing youth for a lasting career in the culinary industry.
Mission
The Osage Cafe provides an excellent opportunity for youth to gain hands-on experience in a commercial kitchen, learning everything from basic knife skills to superior customer service skills.

Nonprofit Education Programs
Arts Street
Arts Street is a non-profit program that creates opportunities for the young people of Colorado. The opportunities provided are designed to nurture and inspire the education of these youth, cultivating them to become tomorrows professionals and use their creativity to support the workforce needs. This is achieved by developing and implementing highly diversified career-based educational programs that incorporate real-world learning, artistic expression, and creative thinking. Creative job training is what Arts Street does, currently emphasizing the function technology plays in expanding communication.
Catholic Charities Mariposa
Catholic Charities Early Childhood Education Programs is part of the Denver Preschool Program, which makes preschool possible for all 4-year olds within the city regardless of neighborhood or socio-economic status, through tuition support and access to information. Denver Preschool Program is a champion for quality, accessible preschool across the Denver community. They increase the quality of preschool by providing resources and quality measures to preschool partners, and by leading the conversation around early childhood education with policymakers and the public.
Youth on Record
Youth On Record is committed to bringing their proven methods of empowerment and behavioral modification through music education to youth in Colorado who need it the most. Their programs empower teens in some of Denvers most vulnerable communities to make life choices that positively impact their future by teaching them to develop the tools, inspiration, and wherewithal to succeed in todays world and to become leaders of tomorrow.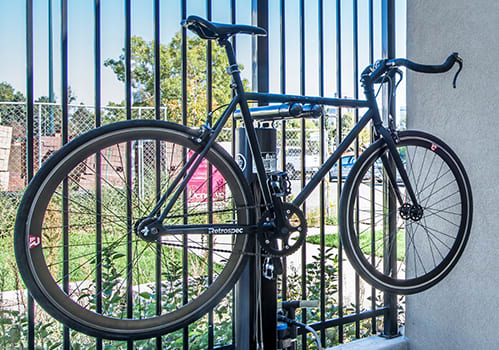 The Bike Depot
The Bike Depot is a nonprofit community bike shop that supports Denver communities with a wide range of bicycling programs, services, and products.
Services
They have a full-service bike shop offering new and used bikes and accessories, an affordable Service menu, and a Fix Your Bike program where you can come to the shop and utilize the space and tools with the help of a Volunteer Mechanics.